Working with local partners, and bridge-building with governments, the private sector, and global institutions for impact, CARE International in Pakistan (CIP) integrates approaches to fight poverty across six impact areas:
HUMANITARIAN ACTION (HA)
In Pakistan, CIP has an impressive track record which is further complemented by our ability to access Care International's 75 years of expertise in relief and rehabilitation. Since 2005, CIP has built a formidable portfolio of humanitarian action for disasters like earthquakes, floods, heatwaves, drought and the Covid-19 pandemic. CIP has led or been part of large consortia for HA in Pakistan. Realizing that severe health crises arise in the wake of humanitarian disasters, CIP has strengthened the public health system: we constructed 44 health facilities in 14 districts across four provinces and built the capacity of 15 health institutions in KP and Balochistan in infection prevention and control.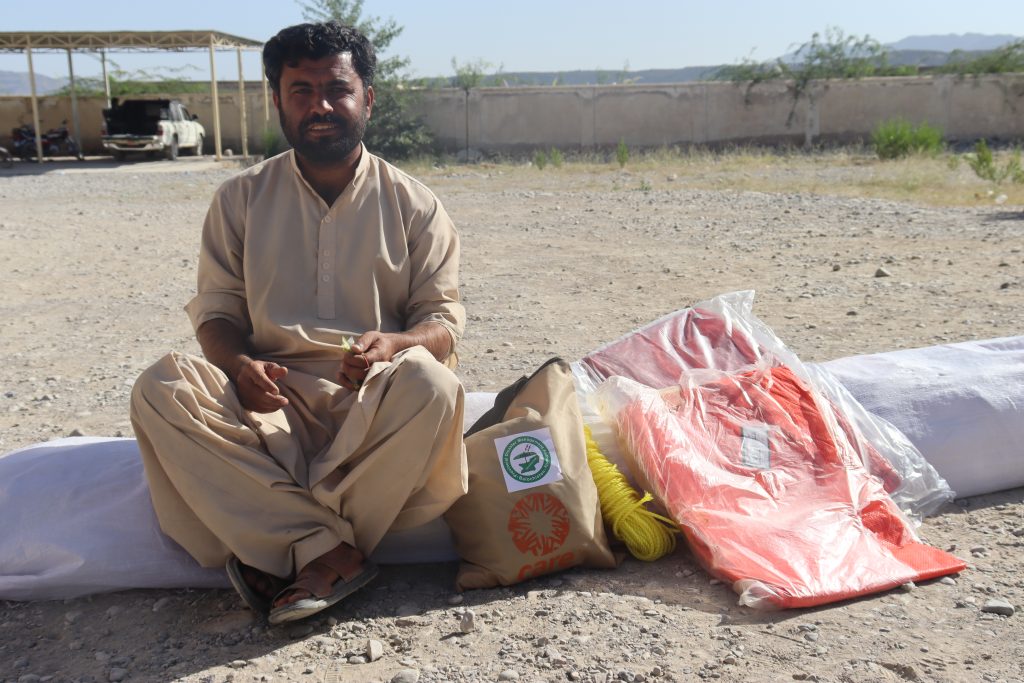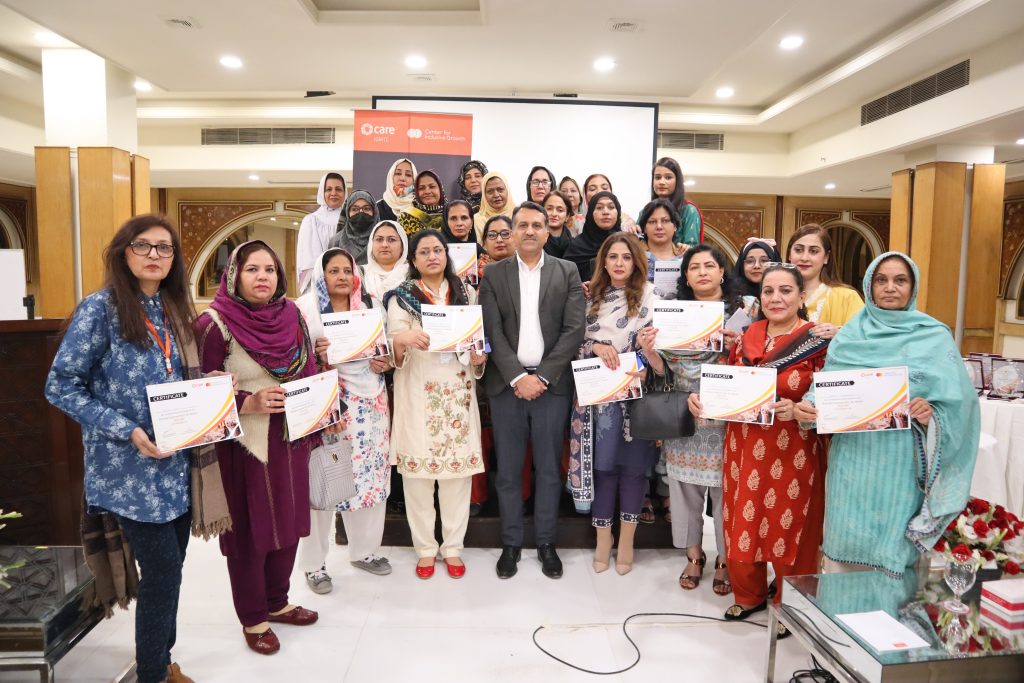 ECONOMIC EMPOWERMENT (EE)
Economic empowerment (EE) is one of CIP's core areas of expertise. CIP will build on its legacy of equipping beneficiaries with skills, access to finance and market linkages to improve their future and provide them with the tools to achieve greater financial independence and control over assets.
Mastercard-funded IGNITE is a three-year multi-country programme to boost growth-oriented entrepreneurs. IGNITE has positioned CIP as a key player offering services in capacity building, technical assistance, market linkages and awareness raising towards the goal of improving access to finance with a focus on digitization.
GENDER EQUALITY (GE)
For CIP, GE is a cross-cutting theme and a stand-alone intervention. CARE has the expertise to undertake gender, stakeholder and power analyses including visible, invisible and hidden power dynamics, to provide the relevant context/situational analysis for CARE Pakistan to engage in constructive, long term development programs.
CIP advocates for long-term change through partnerships with the media, civil society networks, women-friendly organizations and the government The purpose is to raise awareness, generate research and advocate for enactment of legislation and policy reforms that support women's right to education, economic opportunities and address Gender Based Violence.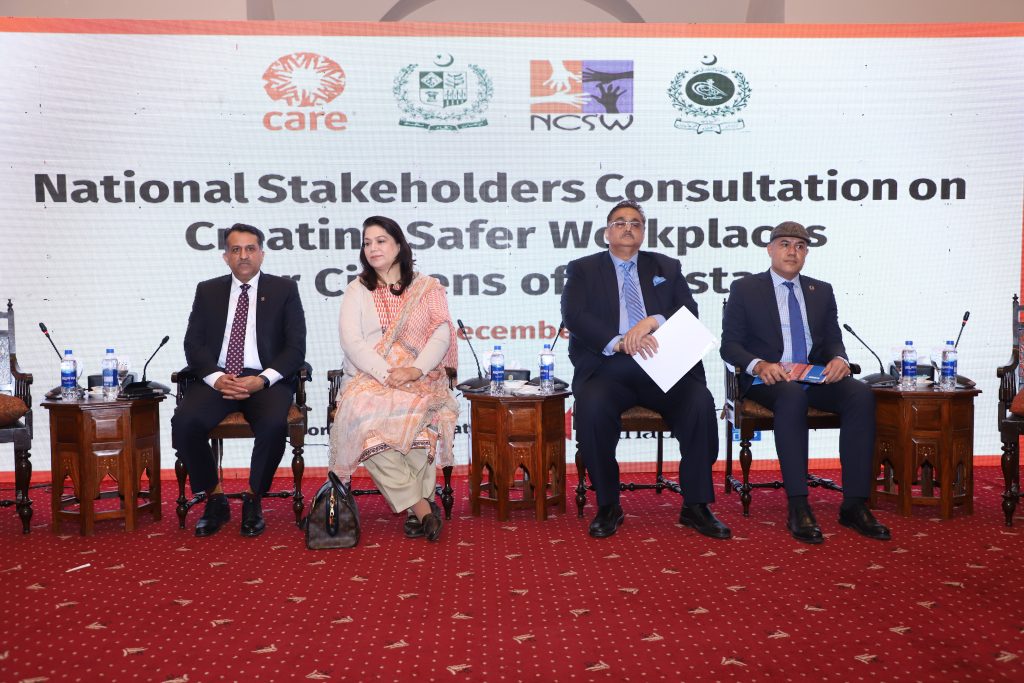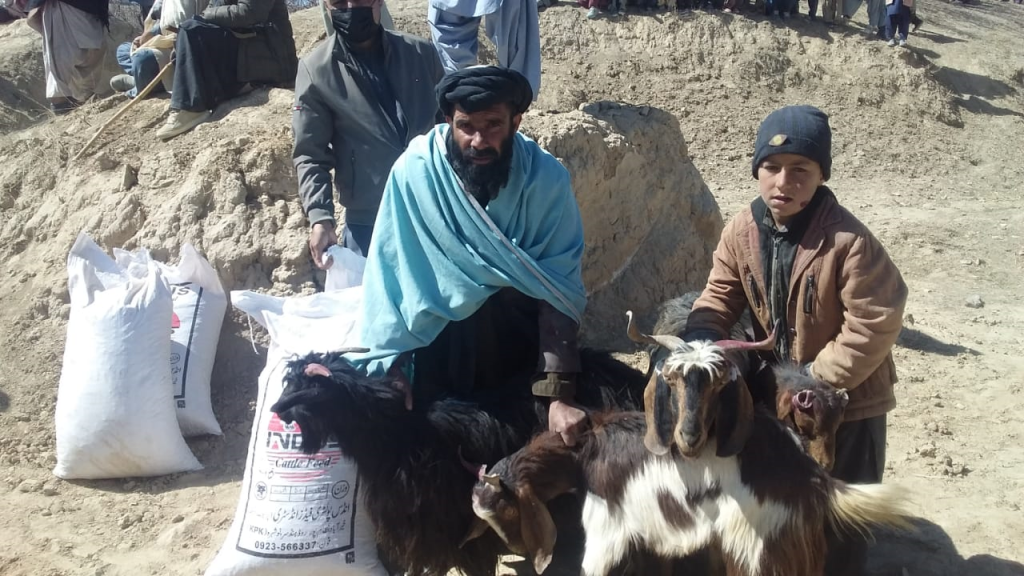 Food, Water, Health & Nutrition (FWHN)
Through the ECHO project, funded by the European Union (EU) and several own-funded projects, CIP has been working for health system strengthening (HSS). HA projects were used to transition to HSS as a means of development and improving basic health services to local communities. CIP focuses on capacity building and education on hygiene promotion because preventive healthcare has positive ripple effects on health benefits from food consumption and nutrition. For example, washing hands five times a day greatly reduces diarrhea among children. Realizing that poor water and sanitation (WATSAN) facilities and practices in the refugee and internally-displaced camps overburdens nearby Basic Health Units (BHUs) and Rural Health Centre (RHCs), CIP integrated WATSAN and hygiene into its humanitarian projects. This, coupled with advocacy for supply of staff, equipment and facilities, reduces the load on the overburdened BHUs and RHCs. CIP's approach has produced results acknowledged by the Government and the UN.
EDUCATION
CIP has a demonstrated track record in promoting basic education. Working in partnership with government and local NGOs, CIP makes education available in some of the most remote and logistically challenging areas. CIP has extensive experience implementing education initiatives in both humanitarian and development contexts through close collaboration with host governments, civil society, and private sector actors at local and national levels. This enables projects to have the greatest possible impact and to create sustainable improvements in education..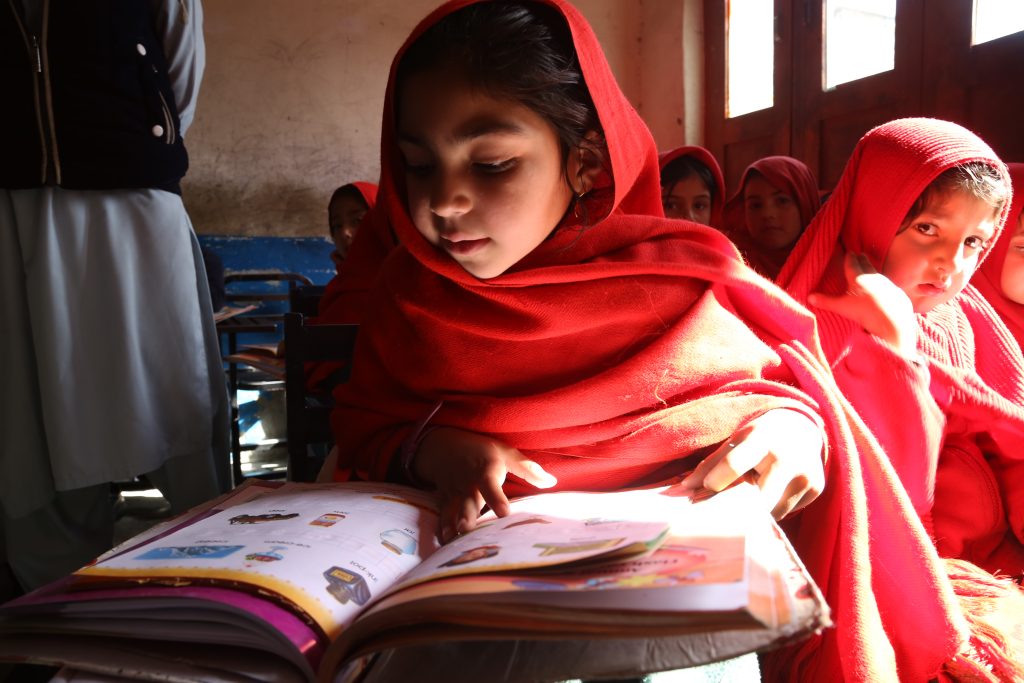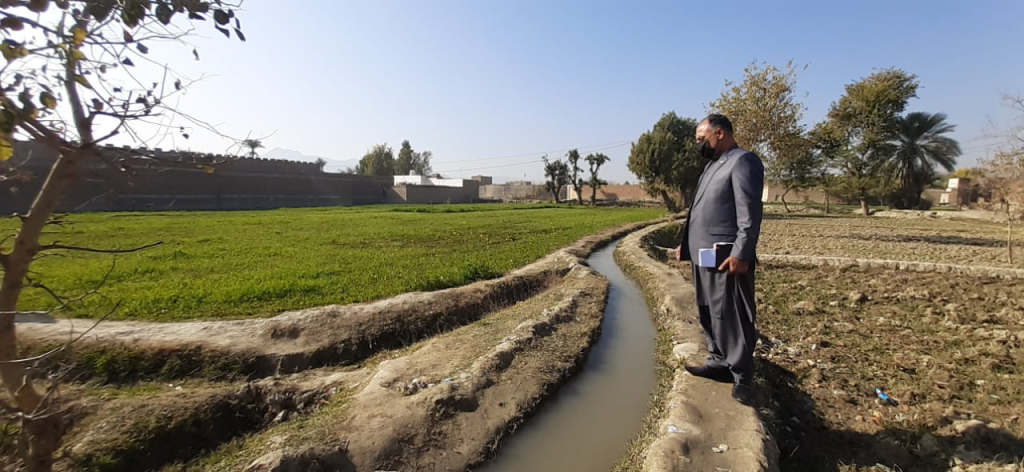 CLIMATE JUSTICE
CIP was one of the pioneers in introducing the concept of justice into the Climate Change (CC) discourse. Drawing heavily from Care International's expertise in CJ, CIP stands to gain first-mover advantage by promoting CJ as a means of tackling inequalities caused by it.
CIP has already initiated interventions in green entrepreneurship. The Small and Medium Enterprise (SME) sector is the second largest employer after agriculture in Pakistan. An estimated 3.3 million SMEs contribute more than 70 percent to the economy in terms of employment. CIP considers that SMEs can play a crucial role in reducing the harmful effects of Climate Change by reducing their carbon footprint. SMEs' Climate Change education and capacity building is a priority for CIP.