CARE International in Pakistan Overview
CARE started its operations in Pakistan as CARE International in Pakistan (CIP) in 2005. Since then, CIP has worked across all geographies in Pakistan from the most vulnerable remote areas to developed urban centres to support people in overcoming poverty through creating opportunities for self-reliance. We adhere to the humanitarian principles of impartiality and neutrality.
CIP employs a partnership model, working with local implementing partners to strengthen their capacities in the delivery of programs that align with the Government of Pakistan's (GoP) development objectives. Believing in localization, CIP provides technical assistance to local partners, who work in rural and urban communities across the country. In Pakistan, we have designed contextualised models which apply evidence and learning from past programs and current innovations to influence broader change and to scale up effective solutions. CIP's approach is based on leveraging the talents and capacities of communities for self-reliance, rather than making them dependent on aid.
With the support of our partners in government, civil society, academia and for-profit organizations, CIP has promoted equality and inclusion, particularly in the areas of Health, Education, Women's Economic Empowerment (WEE), Food Security and Nutrition (FSN) and Emergency Response (ER).
VISION
We seek a world of hope, inclusion and social justice, where
poverty has been overcome and all people live in dignity and security.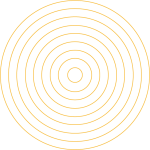 MISSION
Save lives, defeat poverty, and achieve social justice.
FOCUS
We put women and girls in the center because we know that we cannot overcome poverty until all people have equal rights and opportunities.